Kundan Episode 3 By Komal Zeeshan
Read And Download Kundan Episode 3 By Komal Zeeshan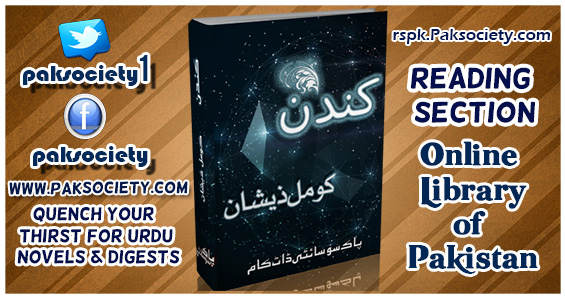 Kundan Episode 3 By Komal Zeeshan
Komal Zeeshan is not a new name for novel lovers, Paksociety is proud to publish her new short Novel "Kundan Episode 3" online.
This Novel is about Special childes and their hidden talents, They just need more care and they are never a punishment for their parents.
This is novel is part of talent hunt program of Paksociety in which we publish stories of new and talented writers to publish their work to thousands of readers,
This urdu pdf book is available to download in free pdf book form.
Important Note Before Reading:-
Kindly Use Zoom in and zoom out buttons to adjust your image size, if you will zoom in/out after loading of images, page will load images again from start so you will have to wait 2 times in this case.If Zoom in and zoom out buttons are not present below but 'three horizontal bars' are showing instead, Click on them, a new menu will open, click on 'settings' and you will find Zoom option there.
Advertisement:-
Cant read it Online???
Facing Difficulties in reading from above preview??
Click here
to read it on Google's Fast Servers.