#Ashat_ul_Lamaat #Islamic_Book #Molana_Abdul_Haq_Dehlvi
Ashat ul Lamaat By Hazrat Molana Abdul Haq Dehlvi
Ashat ul Lamaat Trasnalted By Muhammad Saeed Ahmad Naqasbandi
Read And Download Ashat ul Lamaat By Hazrat Molana Abdul Haq Dehlvi Islamic Book Complete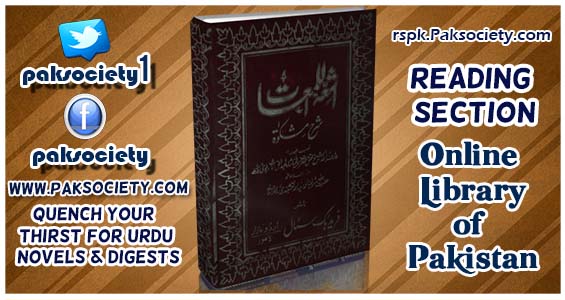 Ashat ul Lamaat By Hazrat Molana Abdul Haq Dehlvi Islamic Book
This urdu pdf book is available to download in free pdf book form.
Ashat ul Lamaat isnow available to read online or download.Ashat ul Lamaat iswritten by Hazrat Molana Abdul Haq Dehlvi a famous fiction writer,
Imran Series is well known series of action stories and millions of people are reading its stories every day.
This page will show images as you read, means when you will open next page it will open it for you to save your bandwidth and money.
PDF File size=111.00 MB | Total pages = 5568
Learn
How to Read Book Online?
Read Online(Preview)
You are viewing
Ashat ul Lamaat By Hazrat Molana Abdul Haq Dehlvi Islamic Book
Advertisement:-