Cyrus e Azam By Aslam Rahi
Read And Download Cyrus e Azam By Aslam Rahi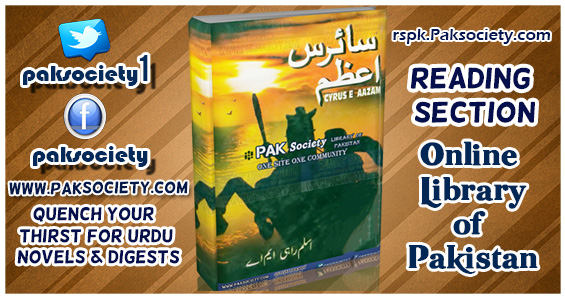 Cyrus e Azam By Aslam Rahi
Aslam Rahi is great history teller and famous among the readers of history readers, This book contains the history related to Cyrus the great
, Under ther rule of Cyrus, the empire expanded vastly and eventually conquered most of Western Asia and much of Central Asia.
From the Mediterranean Sea and Hellespont in the west to the Indus River in the east,
Cyrus the Great created the largest empire the world had yet seen.
This urdu pdf book is available to download in free pdf book form.
Important Note Before Reading:-
Kindly Use Zoom in and zoom out buttons to adjust your image size, if you will zoom in/out after loading of images, page will load images again from start so you will have to wait 2 times in this case.If Zoom in and zoom out buttons are not present below but 'three horizontal bars' are showing instead, Click on them, a new menu will open, click on 'settings' and you will find Zoom option there.
Advertisement:-
Cant read it Online???
Facing Difficulties in reading from above preview??
Click here
to read it on Google's Fast Servers.