Saat Rang Magazine December 2017
Saat Rang December 2017
Read And Download Saat Rang Magazine December 2017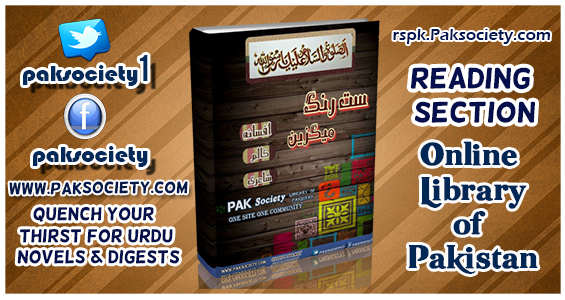 Saat Rang Magazine December 2017
Disclaimer:-
No Other website is allowed to upload Saat Rang Magazine,a copyright claim is already launched with a list of authorized websites, non compliance with this may harm any website ranking and penalty from Google or both.
December 2017 Edition of Saat Rang Magazine is now available to read online or download.
Saat Rang Magazine is a new Magazine and contains stories from male and female writers.
Its management includes Kehkashan Sabar,Adeela Saleem and Elina Malik,
Saat Rang Magazine is composed by dedicated team and it has colorful pages which attract users attention, hope that this magazine will be a nice addition to digest word.
This page will show images as you read, means when you will open next page it will open it for you to save your bandwidth and money.
This urdu pdf book is available to download in free pdf book form.
Advertisement:-