Dosheeza Digest June 2017
Dosheeza June 2017
Read And Download Dosheeza Digest June 2017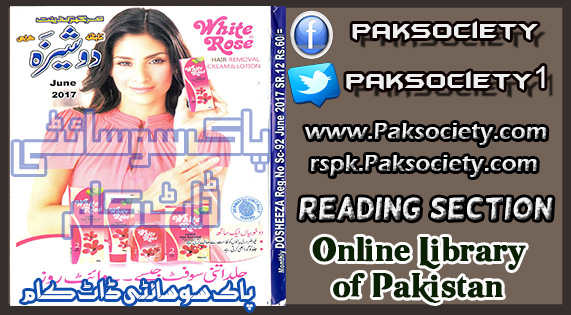 Dosheeza Digest June 2017
July 2017 Edition of Dosheeza Digest is now available to read on line.
Dosheeza Digest is a famous Urdu digest for women and provide entertainment as well as character building role , it is admired by women of all ages due to its high quality stories.
This page will show images as you read, means when you will open next page it will open it for you to save your bandwidth and money.
This urdu pdf book is available to download in free pdf book form.
Advertisement:-